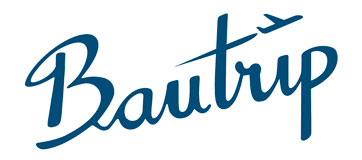 Transport in Tel Aviv
Bus
DAN
Tel Aviv's bus network is pretty big and it's one of the most used transports by residents. Many of the vehicles that connect the city with other populations and the interurban busses work pretty well. It's important to know exactly your stop. Busses follow Shabbat, so during the weekends –between Friday night and Saturday night- services are paralyzed. If you need to move, you'll have to look for an alternative plan!
**Attention: the web is in Hebrew, you must activate the browser's translator if you can't speak the language.
Train
Israel Railways
The train is a very comfortable way of moving around Israel and connects Tel Aviv with other cities. The best is you get some info about the trains timetables once you're in the country, though there are usually two every hour. In Tel Aviv, there are two main stations: HaShalon and Merkaz. It's important to know that trains operate Monday through Friday, since trains don't work on Shabbat(Friday evenng and Saturday).
Taxi
Moving around Tel Aviv in taxi is probably one of the most comfortable ways to spare the difficulties of parking, though traffic in the city is pretty chaotic and you may end up paying for being in the middle of a traffic jam. The price is more expensive than with public transport and, before getting on the taxi, you may agree on a price with the driver depending on your route, though taxis in Tel Aviv are forced to use a taximeter. If you decide on a taxi, make sure the price is what you need to pay. Taxis can be stopped on the street or you can call one (at an additional charge).
Car
Tel Aviv's traffic is chaotic and there are jams veryoften. Parking is hard, so renting a car will help if you need to move to several places –or towns- far from each other, but if you're only going to spend a few days in the city, it's best to look for alternatives like public transport, taxis or hiring a driver.
Bike
Bike is, undoubtedly, one of the healthiest, greenest and most practical methods to move around Tel Aviv. But one thing is true, you'll have to be very careful with traffic: Tel Aviv's circulation is chaotic and you may get a good scare if you're not careful. The city's pretty flat and, being close to the sea, the weather is warm, which makes for the bike an appropriate means of transport for residents and tourists as well. There are different companies that rent them, try looking for one thatfits your needs.