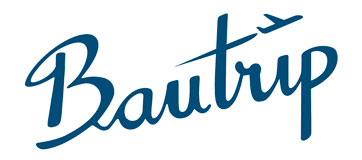 Festivities, Holidays and Traditions in Tehran
Nowruz
It is a day which marks the New Year across some parts of the Middle East, the Balkans, the Caucasus and in Asia too. It is celebrated in the following countries: Afghanistan, Albania, Azerbaijan, the Former Yugoslav Republic of Macedonia, Georgia, India, Iran, Kazakhstan, Kyrgyzstan, the Iraqi Kurdistan, Tajikistan, Turkey, Uzbekistan, Pakistan and Turkmenistan (Crimean Tatars also celebrate it in Ukraine). It is celebrated on the 20th of March and its meaning is "No" (new) and "rouz" (day) in Persian, so the new life, new beggining. It usually starts like the spring. People celebrate it during several days with fires, family gatherings and lots of food.
Chaharshanbe Suri
Just before the Nowruz, Iranians celebrate the Zoroastrian-rooted Chaharshanbe Suri, also known as the Red Wednesday. On that night you'll see fireworks and bonfires with people around them singing "your red colour for me, my yellow colour for you".
Kashn Rosewater festival
The city of Kashan is very known for its historic houses but also for the Mohammadi rose blooms among the region of Ghamsar. Between May and June you can experience this amazing festival, you can also visit destilleries extracting the water from the flowers and you can take some bottles with you.
Saffron Harvest
If you are visiting Iran in the autumn, you can't miss this one. Saffron is the most expensive spice and one of the most used in the Persian cuisine. In the South Khorasan province they've got plenty of saffron fields and you can visit to take a look to the intensive labor of obtaining this golden spice.
Yalda
The longest night of the year, or also known as the winter solstice, is a celebration in Iran of the triumph of the light over the darkness. If you try to celebrate this one with the local people you'll learn a lot about the Persian culture and history, it is also about sharing some traditional food.
Cyrus the Great
On the 29th of October Iranians celebrate the Happy day of "Cyrus the Great", the King of Persia, so they believe it is the anniversary of the entranceof Cyrus into Babylon (he was the founder of the Achaemenid Empire).