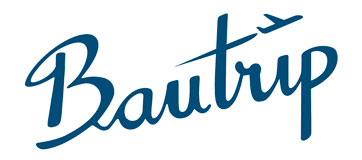 Transport in Tehran
Tehran Bus Rapid Transit
The Tehran BRT covered more than 100 kilometres within the following bus lines:
- Line 1: Azadi Terminal to Tehranpars crossroad
- Line 2: Azadi Terminal to Khavaran Terminal
- Line 3: Science and Tech Terminal to Khavaran Terminal
- Line 4: Tehran South Terminal to Chamran Highway Afshar Terminal
- Line 5: Science and Tech Elm-o-san'at Terminal to Argentina Sq
- Line 7: Railway station in the south of Tehran to Tajrish
- Line 8: Tehran South Terminal to Khavaran Terminal
- Line 9: Sohanak to Javanmard Ghassab Metro Station
- Line 10: Azadi Square to Daneshgah Azad square in Hesarak
Tehran Metro
In Tehran you can also enjoy of a nice Metro transportation network. There are 5 lines (some of them are still under construction). The most common lines are the line 1 and the line 2. The line 1 goes north to south from Tajrish station to Kahrizak station and the line 2 goes east to west connecting in the central Imam Khomeini station. All stations have both English and Persian signs and trains run every 10 minutes from 5:30h to 23h every day. The line 4 or the yellow line goes to Kolaahduz station and to Eram-e-sabz station. Line 5 goes to the suburb of Karaj. One single ticket costs around 7000 rials and a returning one 11000 rials.
Tehran Trolleybuses
In Tehran you can also move around with trolleybuses, with some main lines, all of them departing from Meydan-e-Emam-Hoseyn. The lines 1 and 2 are the northeast ones, and they finish their journey at the Terminal-e-Sharq. The lines 3, 4, and 5 are the southern ones. The line 3 ends at the Meydan-e-Chorasan, the line 4 at the Bozorgrah-e-Be'sat and the line 5 at the Shush Metro Station.
Taxi cabs
In Tehran every other car is a taxi. Not many of them have the sign of taxi or the meters. It is very important to negotiate the price before starting the trip, cause mostly all drivers will try to charge you more than the avarage price. Some basic things you need to know are: you shouldn't pay more than 10.000 IRR perkilometer for a private taxi; inside the city don't pay more than 40.000 IRR; if you are travelling by bus, once at the bus station don't take the taxis immediately there, walk a bit and the price will get really cheaper; sometimes you can't help to be charged more than the locals, specially in some routes from not very common cities. Snapp and Tap30 are the Iranian versions of Uber.
For a taxi ride from Tehran Airport to Tehran city centre you can expect a fee of around 350.000 IRR, which are around 7€.
GETTING OUT OF TOWN
It is quiet easy to get out of Tehran, you can also find buses going to the main destinations or taxi cabs which will lead you to any point you need to.