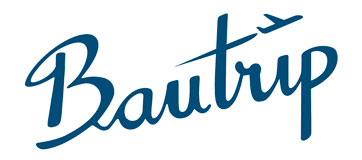 Transport in San Juan
Walking
The area of ​​Old San Juan is quite small, which allows tourists to visit this part of the capital of Puerto Rico without using any means of transportation. It is certainly one of the best options to explore its streets and buildings and observe life in this part of the city. But if you want to visit more remote areas of the city or the country, it is best to look for an alternative.
Bus
AMA-Metrobus
Buses in San Juan are one of the good alternative's of transportation to move around the capital of Puerto Rico. It's the main method for moving around the city and is economical. Working hours vary slightly so it is important to do a little research before getting into one of them to reach some particular destination. Yet, as guidance, note that they tend to operate from 6:00 a.m. to 9.00 pm. Buses have a designated route and some stops connect with the urban train, one of the most efficient methods of public transport in the city.
Buses are a good option if you want to go through the interurban area of ​​San Juan, but if you want to go to other parts of the country, it is best to rent a car or use any other alternative such as taxis, urban trains or públic taxis.
Minibús Público
The "Público" is a network of minibuses that run throughout the island of Puerto Rico. It is a good alternative to taxis, as these minibuses are cheaper because you share the trip with others. They generally operate on weekdays, Monday through Friday, and are distinguished by their yellow color and logo, that says "Público". They connect the city of San Juan with other tourist places like the Camuy River Cave Park or Yunke National Forest. Although it is a good method of transportation, it is a bit slower than a car or a train and the vehicle may not make all the stops so we recommend to ask the driver if he will stop at the destination you want to get off at.
Urban Train
Tren Urbano de Puerto Rico
The urban train network is a method of rapid transport to move around the Metropolitan area of San Juan and it's the most punctual of the island. There are 16 stations with a single line and the trains connect the capital of Puerto Rico with other municipalities such as Bayamón and Guaynabo or exciting attractions of the country. The urban train complements other methods of public transport of the island such as buses, ferries or taxis. The train operates from 5:00 a.m. to 11.30 pm. There are different rates and ticket options if you want to use this method of transportation once or several times.
Taxi
Taxis in Puerto Rico are a transport option available at all times. These vehicles are easily identified by their white color and logo and probably respond to one of the best alternatives of public transport in the country. Although the trip is a little more expensive than by train, bus or other transportation methods, these are clean and comfy. There are several taxi companies, so we recommend that you ask locals how to best move through the city. If you have to go somewhere far from where you are, it is best to learn or agree on an estimated price of the trip with the driver. Taxis do not usually have meters and this is the best way to avoid any surprises. You can call them in the middle of the street, make a phone call or go to one of the special stops to get on one of them.
Car
Traffic in Puerto Rico is a bit chaotic. If during your visit to the country you're not really going to leave the capital, then it's best to seek alternatives to this transport. If, on the contrary, you want to visit places outside of San Juan, then this is a good choice. There are several companies that rent cars, which you can also do from the airport. Before renting one make sure your driver's license is compatible with the country and look for the most recommended companies. Many of them operate from the airport making it easy. On the other hand, although traffic in San Juan can be stressful, there are parkings lots in San Juan to leave the car, as well as in the rest of the country.
Ferry
The ferry is one of the options available to reach the island of Puerto Rico. It connects several islands with other countries and there are several companies operating for travelers. The schedules for each company tend to be the same and are quite specific.