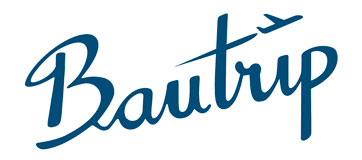 Festivities, Holidays and Traditions in San Juan
San Sebastian Street Festival
It's not new that Puerto Ricans know how to have fun. The Festival of San Sebastian is an example of this. In January, during the Christmas season, Puerto Ricans take the streets for three days and do folk dances accompanied with music, food stalls, handicrafts and entertainment of all kinds. These are definitely days to celebrate and have fun with friends, neighbors and tourists.
Noche de San Juan
It is tradition for all Puerto Ricans to spread along the coast of Puerto Rico to follow a ritual on the night of June 23rd to 24th at midnight. This consists on turning their backs to the sea and entering the water three times walking backwards to ward off evil spirits from their bodies and souls.
San Juan festivities extend for almost a week and it's during these days that concerts, shows and processions are organized. It is also tradition to gather with family and friends on the beaches of the island and picnic on the sand.
Gallery Nights
Museums in San Juan are open at night so that visitors and Puerto Ricans can see all works displayed. Although the idea is to promote art and culture, the Gallery Nights often turns -at dawn- into a party where young people and adults go out to have fun with their friends.
¡Saborea!
¡Saborea! Is the largest gastronomic festival of Puerto Rico. It is organized during the month of April and you can taste the most authentic flavors of the country. Another aspect that make it a very unique festival among attendees is that there is always known personalities who delight their palates with typical delicacies of the island. Usually, the food festival is held for a weekend in San Jose. However, you have to buy a ticket to attend.
Puerto Rico World Salsa Congress
For over two decades, the most important Salsa dance festival in the world is organized every year in Puerto Rico. Puerto Ricans, like many other countries in America, have rhythm in their veins, and Salsa is one of their specialties. Professionals from all around the world fly to the Puerto Rican island to show their skills in this very aesthetic and sensual dance.