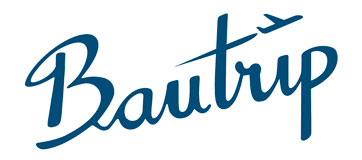 Festivities, Holidays and Traditions in Petra
The Roman Army and Chariot Experience:
The Jerash Heritage Company does daily performances of the Roman Army and Chariot Experience (RACE) at the hippodrome in Jerash. The show runs twice daily, at 11h and at 15h (14h during the winter), except Fridays.
Petra by Night:
This tour begins at the Petra Visitor's Centre at around 20:30h on Mondays, Wednesdays and Thursdays. Vistors walk through the Siq to the Khazneh along a candle-lit path leading to the centre of the historical city.
Amman Dead Sea Ultra Marathon:
Happening in April, the competitors begin at the high mounts of Amman and make their way down to the lowest point on Earth, in the desert in the South of Jordan.
Amman International Theatre Festival:
Also in April, this annual festival is the only one in the Middle East and North Africa to be organised by an independent theatre company. Performances are mainly in Arabic and English.
Jordan International Rally:
One of the highest profile rallies the within the Arab world entails amazing stages in and around the Jordan Valley and within the Rumman forests in May, providing challenging routes both above and below sea level.
Distant Heat:
This annual concert and dance festival is held in July at two venues in Jordan, and starts with an all-night party of electronic dance music in Wadi Rum, within the impressive Jordanian desert.
Jerash Festival of Culture and Arts:
Jerash is one of the most well-preserved and famous Roman provincial cities in the world, and has hosted this major international festival since 1980, every July as well.
Middle Eastern Dance Festival:
Jordan Valley's Kibbutz Sha'ar Hagolan hosts the annual Middle Eastern Dance Festival - a variety of regional dance classes combined with sightseeing, swimming, shopping and dance performances every October.
Public holidays:
Many public holidays don't have fixed dates, specially the Islamic holidays, which are based on the Lunar calendar.
First day of the year: 1st of January
Labour Day: 1st of May
Independence day: 25th of May
Christmas Day: 25th of December
Ramadan and Eid al-Fitr: with the big banquet-feast of Eid-al-Fitr at the end of the Ramadan month. The dates change every year depending on the Lunar calendar.
Eid al-Adha: A 4 day feast at the end of the Hajj, pilgrimage month to Mecca
First of Muharam: Islamic New Year (depending on the lunar calendar)