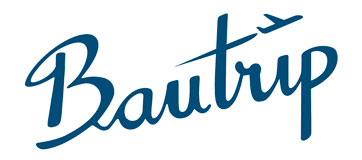 Transport in Petra
Petra Bus:
From Amman
- By bus: JETT Bus leaves from Abdali station in Amman at 6.30h and arrives to Petra around 10.30h. And it runs back on the same day at 17.00h (Summer season) or at 16.00h (Winter season). Tel: +962 6 566 4146 for more information.
- From Petra to Amman: You can buy the bus ticket from Petra by asking the information desk at the visitor center and they will provide you all the necessary information.
- Minibuses: public minibuses going from Amman to Petra work from Mujamaaa Janobi station (southern) from 9h till 16h and from Petra to Amman from 6h till 13h.
- From Aqaba: buses leave from the market in the center (pubic buses station in Arabic Mojamaa albassat ), and the trip takes approximately 2 hours.
Taxi cabs and Uber
You can take a taxi to Petra from almost everywhere in Jordan. Usually, it is recommended to stop the taxi and negotiate a price before starting the trip. You can ask the locals for the usual prices. These are some of the most common prices and destinations:
- From Amman through the desert highway: 40 J.D
- From Amman through the kings highway with stops on the way: 55 J.D
- From Aqaba to Petra: 25 J.D
- From Petra to Beida: 5 J.D
- From Petra to Taybeh village: 3 J.D
- From Petra to Wadi Rum: 20 J.D
You can also consider hiring one taxi-driver for a few days. Usually you can save the number of the driver and contact him during your trip. You can also negotiate a price per day before starting the trip or the details etc…
A taxi ride from Amman Airport to Petra can be quiet expensive, so it is recommended to take a Uber, which will cost you an avarage of 34 Jordanian dinars, about 40€. You can also take a taxi or an Uber from the airport to the Mojamaa aljanoub station and then there take a minibus to Petra.
GETTING OUT OF TOWN
Since Petra is not a regular city, we can say it is well connected with other cities, but it is important to find accomodation in advance if you want to stay at least one night in Petra, cause there are not many hotels and they can be full. From Petra site to Amman (the capital city of Jordan) there are around 3 hours driving.