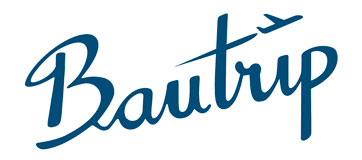 Transport in New Delhi
Car
New Delhi is probably one of the world's cities with the most traffic jams and queues and many of its roads are an absolute chaos. There are cows, elephants, bikes ridden by 4 people, bicycles, rickshaws and horns not stopped. Anything goes! The car is a very good option to move around the capital and the country in general but the best is to be taken there by a local driver. The price is a little higher than with other alternatives such as the bus or tuk tuk but it's a comfortable way to travel, especially during the warmer months.
Tuk tuk
Tuk Tuk is the popular name of Indian taxis, green and yellow. In theory they are designed for two passengers but in India this is not often and they can take two, three or four people in the same vehicle. Tuk tuks have no doors so it is highly recommended not to pull your arms out. Traffic in New Delhi is a chaos and a motorcycle or a car at high speeds may appear. Before boarding make sure to deal an approximate price with the driver, you are a foreigner and sometimes prices go up. Tuk tuk usually have taximeter so it's better if the driver switches it on. Maybe before you reach your destination the driver decides to deviate from the route to take you to a store to buy something. Here you are already free to decide if you have to get strict to arrive on time or if you let go and savor the experience.
Rickshaws
The rickshaws are huge bikes with a seat at the rear where two or three people fit. It works for short distances and the price is very affordable. It's advisable to haggle over the price with the driver before getting one of them, they may try to rise the price when you arrive to your destination.
When you have to take a rickshaw, a taxi or a tuk tuk ask someone you trust how much it's worth to reach the destination and make sure you agree on a price with the driver before boarding.
Bus
Delhi Transport Corporation
Busses in India are a bit chaotic and are almost always crowded but they're one of the cheapest options in New Delhi to move around. It's important to be well informed on timetables and your destination to know when you have to get off.
Taxis
Taxis are a bit more expensive than rickshaws or tuk tuks but also a more comfortable option, specially during hot days. Before getting one try to agree on the approximate price of the race with the driver, to avoid unexpected price increases.
Train
India Rail Info
In New Delhi there are three stations which are most frequented by tourists: Delhi Junction, RK Ashram NDLS and Marga Station. You can book your train tickets but you have to do it with time and be very sure of the route and ticket you buy. There are various forms of ticket and price. Inside train stations in New Delhi there's a tourist office where you can ask anyything.
Subway
Delhi Metro Rail Corporation LTD
The subway in New Delhi is easy, cheap, a little confusing, well connected and you know exactly what you are paying. It's a very good transportation option but it's often packed.