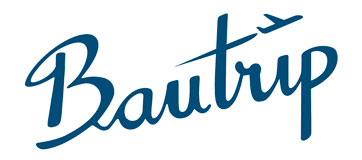 Transport in Melbourne
Taxi
Taxis and Limoz.com.au are connecting Victoria state in general. In the past, taxis in Melbourne used to be canary yellow with green top, now the laws are more flexible about the colours and there are many other taxi companies. In Melbourne, there are 8 main taxi licence holders and the Cabcharge Australia is the main one (13CABS, Silver Top Taxis network). So don't worry, if you need to take a taxi in Melbourne, there is a wide offer connecting the city.
Bus
Public Transport Victoria
Melbourne is good connected by bus, not just with intercity public buses, also along the whole island stopping at the main cities of the region. There are 346 bus lines in Melbourne, including a Night Network as well, which has 10 routes, operating on Friday and Saturday nights. The Skybus Super Shuttle is the service connecting the city with the airport.
Train
Metro Trains
Melbourne and in general the state of Victoria is very well connected through several trains with many lines. Metro trains connects across 956 kilometres, transporting an avarage of 415.000 every day. There are 15 lines, 219 stations and services all days of the week. Check what line fits your trip the best to take advantage of the Metro trains services.
Tram
PTV
Melbourne Tram is connecting the whole city and it is probably the best public transportation option you can use. It is the 4th largest tram in the world.
Car rental
The best way of travelling around the region is certainly renting a private car, so you can discover every corner of the area without depending on bus timetable. Depending on the season of the year it's better to book in advance, but you can also do it in the airport, where you'll find all the available options. You'll find the major rental car companies such as Avis, Budget, Hertz, Europcar or Thrifty.
Bike rental
Melbourne Bikes
It is very easy and cheap to rent a bike in Melbourne, and actually, it is also a very good way for travelling the city around and discover all of its kept corners and spots. Melbourne, as a good metropolis, is very good designed for cycling and there are many bike rental companies in the city, such as the Melbourne Bike Share or the Livelo Bike Rental.
Ferry
PTV
In Melbourne you can also travel by ferry. There is the Western Port Ferry, which runs from Stony Point to French Island and Phillip Island (also known as the French Island Ferry); and there is the Westgate Punt, a ferry which travels from Spotswood Jetty and Westgate Landing in Port Melbourne.