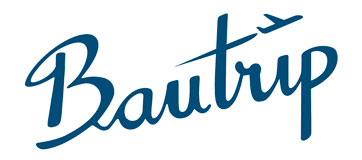 Festivities, Holidays and Traditions in Lanzarote
Lanzarote Carnival
The Carnival is one of the most expected festivities in the Canarian Islands which uses to last one week. It is celebrated between February and March, depending on the Easter. In Lanzarote the most important festivities are celebrated in Arrecife, and during the Carnival days they organize contests like the Queen of the Carnival, the Drag Queen contest, among others.
Iron Man of Lanzarote
In Lanzarote they also celebrate this athletic event which is one of the hardest and stricts worldwide: the Iron Man. This ultra distance race combines bicing, swimming and running in a long distance which makes it for many people, the maximum sports goal in Lanzarote. Every year more than 2000 athletes gather during the month of May in the Atlantic waters surrounded by volcanic mountains in the island to fight for the podium. Puerto del Carmen is the spot where the race starts and finishes and it becomes a sport party.
Fiesta de la Virgen de los Dolores.
Every 15th of September people celebrate this festivity in honour to the Virgin of Dolores or of Volcanoes, patron saint of the island of Lanzarote. People from all the island visit it with some traditional clothes from the islands and gather together in a romería. Together they move to various points of the island until the Blanca where there is the shrine of the Virgin, and it is the only chapel which survived to the volcanic erupcion which destroyed many villages. During the same days the la Feria Insular de Artesanía and the Festival Folclórico Nanino Díaz Cutillas are also happening, where many craftmen and women and associations from all the Canarian Islands come to celebrate this festivity. This romería is one of the oldest in Lanzarote, with more than 300 years of tradition.
Fiesta de la Virgen del Carmen
Another religious tradition is this festivity of Virgen del Carmen which takes place every year on the 16th of June in various towns in Lanzarote, specially in the coastal region because the Carmen Virgin is considered the protector of the sailors. During this day the fishermen and sailors decorate the picture of their patron saint and put her in a boat to sail in the waters making a sea procession.
Fiestas de San Ginés
More popular festivities. The fiestas Patronales de San Ginés are another traditional ones. In 1965 they were declared Turistic Interest festivities. They are celebrated during the second week of August in Arrecife, the capital city of Lanzarote in honous of its patron saint San Ginés (Saint Genesius). During 13 days they organize parades, tastings, concerts and many other activities but the big day is the 25th of August. During the nights you'll find fireworks and food.