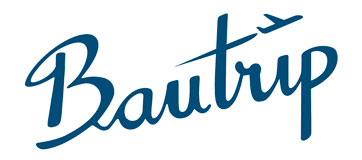 Festivities, Holidays and Traditions in Geneva
Bol d'Or Mirabaund
In the middle of June at the Lake Geneva you'll find the largest regatta in enclosed waters in Europe. More than 500 boats set sail from Geneva to the other side of the lake on a round trip.
After this event there are other parties and celebrations, the Bol D'or has become one of the most important events in Geneva.
National Day
The 1rst of August in the whole Switzerland there is this National celebration. In Geneva they celebrate it usually with some fireworks, camp fires next to the river and some dances in the city centre. Furthermore, there is a paper linterns parade in the Old Town streets. During this day it is also traditional to drink local wine and eat sausages.
Geneva festivities
Fetes de Geneve
From the 4th to the 14th of August there are the traditional festivities of Geneva. The celebration starts on the 4th with fireworks by the lake, but just a small exhibition comparing to the closing day one, the night of the 13th of August. This fireworks show is well known as one of the most impressive ones in the world. In addition, during these 10 days the city is full of concerts, music, food stands and many other activities in the traditional amusement park around the Lake Geneva.
Fête de l'Escalade
In Geneva, during December, you'll also find la Fête de l'Escalade, a celebration which started in 1926. This festival commemorates the Swiss victory against the attack by the Charles Emmanuel I troops, the Duke of Savoy, on the night of the 12th of December of 1602. During this night, they cut the Old Town streets and people dress up with period costumes and do parades. Also, something the Genevan people expect is the hot wine spots, but also the sweets and pastries, the hot chocolate pots with marzipan and fruits.
New Year's Eve
In the whole Switzerland there are traditions on the 31rst of December. One of the most common ones is the one in the morning of this day, when men and children dressed up with masks go from their home and they wake up the neighbours, friends and families with traditional songs wishing a happy new year. People from their homes have to go out to thank them and give the best wishes.