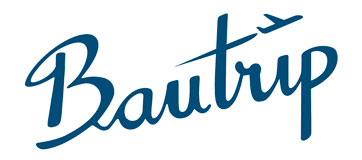 Transport in Florence
Taxi
You'll easily find taxis in Florence, but also you need to know that they won't easily stop in the middle of the street, they are parked waiting in certain special taxi stands, in the most of the major squares in the city, at the airport etc… In case you need to call and order one taxi in Florence, here you have some of the numbers to do it: 055.4242 / 055.4390 / 055.4798 / 055.4499.
Bus
Florence is very well connected with several public buses. Usually the ticket is valid during 90 minutes. Usually public buses have 3 doors, the first door next to the driver is the one where you can get on, and the second and third door are used to get off. You can validate your ticket with the ticket validating machine. It is important to buy a ticket, because if you find controllers inside the bus a punishment fine can go up to 240€. A single bus ticket costs 1,20€, if you buy them on the bus then about 2€.
Train
The main railway station in Florence is Firenze Santa Maria Novella (Firenze SMN) located in the city centre. The second most important station is Firenze Campo di Marte, next to the Fiorentina's Artemio Franchi stadium. There are many smaller railway stations, but all the ATAF buses stop at least at Firenze SMN. There are luggage lockers at Santa Maria Novella station, in case you need to leave some stuff while visiting the city.
Car rental
The best way of travelling around the region is certainly renting a private car, so you can discover every corner of the area without depending on bus timetable. Depending on the season of the year it's better to book in advance, but you can also do it in the airport, where you'll find all the available options.
Bike rental
www.florencebybike.it/
It is very easy to rent a bike in Florence, and actually, it is also a very good way for travelling the city around and discover all of its kept corners and spots. You can find bike rental for a very affordable price and with many group disccounts