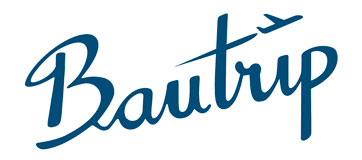 Festivities, Holidays and Traditions in Casablanca
Festival of urban culture
Every March, for two days, a non-religious festival is held in Casablanca. It shows the talent of the city. The festival brings together people from all over the country, specially young ones, and it's a very significant Moroccan new talents event. Among the musical styles there are rap, hip-hop and new trends but also dancing performances and other activities are organized. It's usually held at the Cultural Center Zafzaf and it's one of the most anticipated events in the city.
Boulevard of Young Musicians
During June a music festival designed to show young talents of the Arab music scene is held in Casablanca. The musical styles are diverse but artists often belong to musical styles like rock, funk and hip-hop. The festival atmosphere is very healthy, though you can feel the competition among the groups. This turns their rivalry into better quality music. In May there's another similar and very explosive festival, L'Zac L'Boulevard, which also brings together personalities from the most energic music scene to rattle Casablanca.
Casablanca Festival
Casablanca Festival is surely one of the most popular ones in Morocco for its art, its music and its urban character. Each July, exhibitions are held, films shown, music events and shows with artists of the country spread at parks, beaches, shops and different theaters. It's a truly enriching experience and provides an insight into Moroccan culture to learn a little more about traditions and groundbreaking ideas in the country.
Feast of the Throne
Every June 30 the ascent of King Mohammed VI to the throne of the country in 1999 is celebrated throughout Morocco. The monarch addresses the nation and it's celebrated with food at homes and in the most important institutions.
Ramadan and Eid al-Fitr
Ramadan is one of the most important months of Islam and store hours, local and institutions change a bit though in the tourist areas it's less noticeable. Ramadan is the ninth month of the Muslim calendar and is known by fasting during daylight hours of Muslims, their faith and their traditions. It's essential to respect the customs and traditions of the country which means that eating in public, drinking alcohol or smoking is often considered disrespectful. When the Ramadan ends the begins Eid al-Fitr, a celebration of three days where in many cases most locals are close and the pace of the city slows down because almost everyone is celebrating.