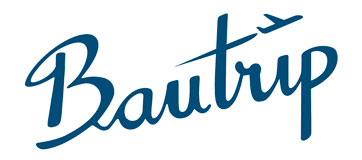 Transport in Budapest
Subway
Budapest Közlekedési Közpoint
Budapest has four subway lines that connect with the eastern part of the city, the shore where Parliament is. The service begins at 4:45 am and ends at about 00.00. It's the most convenient transportation method though at rush hours it's overcrowded... Be careful with your stuff! A curious fact is that the M1, the yellow line, is underground and it's the oldest in the European continent. The ticket price is cheap and you have to validate it in the machines before boarding. You should also keep it with you because the inspectors often check if you're traveling legally. Another important thing is that if you change your line you have to pay a new ticket, keep this in mind!
Bus
Budapest Közlekedési Közpoint
The bus is a good means of transport if you want to access points not reached by the tram, subway or train. The bus network is extensive so you can get almost everywhere. It's usually one of the transports that gets crowded and sometimes the journey is delayed by traffic jams in the city. It's still quite practical and the ticket's cheap.
Tram
Budapest Közlekedési Közpoint
Budapest has over 30 tram lines connected through the city. The carriages are yellow and circulate from 07:00 am to 7:00 pm or 8:00 pm. Travelling by tram is a good alternative to other transports because it allows you to see the city quickly and efficiently. They sometimes do not properly though. Try getting timetables in stores.
Trolleybus
Budapest Közlekedési Közpoint
The Trolleybus only circulates in Pest and has 14 routes enabled . The number starts from 70 doing a nod to the past ... the first route was opened during the Stalin's 70th anniversary. The cars are red and it's important to fet info about the timetable- available online and in stores- because they operate only a few hours per day.
Boats
Budapest Közlekedési Közpoint
Visiting Budapest from the Danube is probably one of the best alternatives to have another view of the city. In addition, the river easily connects several parts of the city but the service is only operational from March until winter comes. Tickets can be purchased at retail outlets or at the boat.
Bicycle
If you are brave and fit the bike is a good alternative to visit the city. Budapest is relatively flat, no steep hills -Buda's more uneven than Pest- and it's a fun way to see the city. If you want to transport the bike on public transportation only a few services allow it and you will have to pay a ticket for you and one for the bike. Find out before!