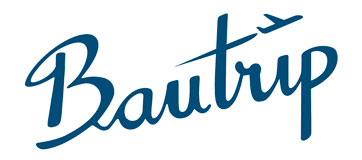 Festivities, Holidays and Traditions in Budapest
Independence Day in Budapest
March 15 is one of the most important days in Hungary because It commemorates the revolution and war of independence against the regime of the Habsburgs that took place between 1848 and 1849. A common activity is the singing of the Hungarian national anthem in front of the stairs of the Hungarian national Museum. In addition, in Budapest and the rest of the country, Hungarians fill the streets, wich are packed the colors of the flag: red, white and green. Activities are organized for everyone.
Spring Festival in Budapest
Every year, during April, the spring festival is held in the Hungarian capital. It's a cultural festival in capitals and many activities are organized throughout the city. From exposition to concerts, theater performances or public shows. There's also paying entrance entertainment. The festival has become an recognized event through Europe and is a good place to get in touch with the local people.
100 years of buildings in Budapest
Each year, around April and during one weekend, Budapest's most important buidings open their doors to the public so that anyone can visit. Although it's impossible to see everything it's a good opportunity to venture into the country's history and learn about their cultural monuments.
Budapest Pálinka Festival
The Budapest Pálinka Festival is a gastronomic and traditional concentration held in the Buda Castle and its surroundings. It's a good chance to buy products of Hungarian lands and enjoy traditional dances and shows. Yes, there's an entrance fee: it's about 2000 HUF for four days.
Budapest Summer Festival
The Budapest summer festival has an endless program that extends throughout the summer, approximately from June to September. Activities such as concerts, shows and plays are organized for the general audience. It's a good chance to travel around with family or friends and enjoy the Hungarian culture under the summer sun. In Buda's Castle they also hold concerts and, among other activities, gastronomic markets of all kinds are included.