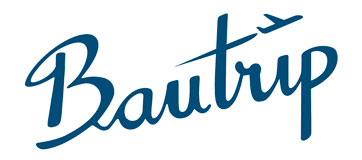 Transport in Antalya
Car
This is certainly one of the best options for going around the city but it's also true that Turkey and Antalya have a somewhat chaotic traffic and it may not be a good idea for you or one of your friends to drive. The best option is for someone from Turkey to drive so it's a good idea to hire a chauffeur or ask some Turkish person to go with you.
Taxi
Taxis are a good way to get around and one of the most comfortable ones from Antalya's airport. Many of the cars do not have a taximeter so you'd better deal a price, but first ask for the average rate so you'll have an idea of what the fair price is. This way you will avoid certain disagreements and everyone will be happy.
Bus
Antalya Ulaşım
Moving around Antalya by bus is one of the cheapest options and also one of the safest, though sometimes the busses' punctuality isn't the best. There are several companies operating within the city, there are Antalya city busses, and other private and semiprivate ones. There are also minibuses, these are the ones which usually stop without warning or let people, that are not at the bus stop, get on the bus.
Depending on the route you want you'll have to ask before getting on the bus and try and do it with time, mostly because the directions might be in Turkish or perhaps the driver can only speak that language.
To travel by bus, it's practically mandatory to buy an "antalyakart" or "Antkart": a subscription card that can be purchased online, in stores or news stalls.
Though you can still pay with cash on busses sometimes there are some problems and it's planned that this will be banned in the near future. There are some busses that have very regulated and established routes and others -usually the minibuses- that haven't. There are some busses at night but during winter or if it's a special day you might not find any. The best thing to do is rest at your hotel at night and get up early to visit the place!
Tram
Antalya Ulaşım
In Antalya there are two types of trams, old and new. The old tram is a system that goes from Antalya's Museum to the main avenue, across the city's downtown to the other end. Vehicles depart at :00 and :30 exactly and they travel a few kilometers. Leaving aside the old system, the new tram, opened in 2009, has about 11 extra km. One of the new things is that it connects the city to the airport and also eases traveling from downtown to the outskirts.
Ferry
Antalya is on the Mediterranean shores and it's fairly common to travel by sea to go to regions that are far apart. Although there are no established services to travel along the coast, it's relatively easy to go to Rhodes island or some Greek island. It's best to go to the promenade or the harbor and ask a local what you need to do in order to get where you want.