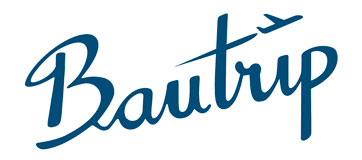 Transport in Alicante
Car
Moving by car through Alicante is definitely one of the best ways to get around but parking is not always easy. Traffic is not messy and the car gives you the autonomy to tour the Costa Blanca or discover the inland villages. It's easy to hire a car and there are several companies to do so. From the airport you can rent them and also in the city center or around larger populations.
Tram
Tram Metropolitano de Alicante
The tram is a good way to get around Alicante and covers much of the city. In fact, the Alicante Tram connects the northern province with the University of Alicante. The Tram belongs to the railroads of the Valencian Generalitat and there is the option to purchase integrated tickets or a single trip.
Bus
Transporte Alicante Metropolitano (TAM)
Alicante has a wide network of buses that connects to most of the city and the metropolitan area. The most important stations are in key areas and in railway stations, the airport, near shopping centers in the central market, in the beaches, in the Luzeros beach or the sea for example. In addition, the schedule of buses is extended during weekends, also at night, and connects the city of Alicante with some towns and cities around.
Train
Cercanías Renfe
AVE
Renfe is the government's Spanish train company and in Alicante you can find commuter trains and also AVE trains. Alicante is quite well connected with other large towns around Spain and although Renfe trains are famous for being a little tardy, in the southern area of Spain these are well equipped and the wagons are new. The AVE is significantly faster than Renfe but the ticket price is also more expensive.
Taxi
Moving around by taxi through Alicante is one of the most comfortable options, but it's also more expensive. If the intention is to go to another nearby town it's best to agree on a price with the driver before starting engines, although vehicles must have a taximeter.
Bike
The bike is definitely one of the most fun transportation methods to get around Alicante. The city has stipulated some routes -
see map
- and is a good way to discover the city at your own rhythm, exercising and not polluting the environment. There are companies that rent bikes in the city and also organize tours