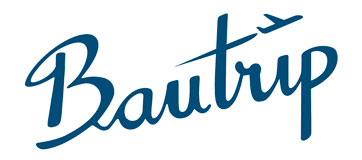 Transport in Rome
Metro
Roma Metropolitane
The Metro of Rome is one of the largest in Europe. It has just 3 lines which cover almost all the main spots of the city. The reason why there are not more lines is because every time they pass through a tunnel they find an archaeological remain or something interesting to explore. Metro works every day from 5:30 to 23:30 at night. Fridays and Saturdays are open until 1:30h.
Buses
ATAC
Even the Metro in Rome is a bit limited, a good way to move around in the city is with public bus. This service is a bit slow because usually rome has lots of traffic jams throughout the city. There are 338 bus lines and 22 night bus lines. It works from 5:30h in the morning until midnight. From the midnight until 5 the night buses are operating.
Tram
ATAC
The tram network in Rome has 6 lines, but none of them can be considered useful for the toruist excepting the one which goes to Trastevere (Line 8). The rest don't arrive to any touristic spot and are not specially recommended to be explored. It is a clean and calm transportation option.
Taxis
The taxis in Rome are quiet cheaper than in many European capital cities, but it is true that it is usual that some taxi drivers try to charge more to the tourists making longer routes, for example. It is important to check a map before you get on the taxi to know more or less the route. Anyways, it is a good and practical transportation option to move around.
Rental transport
In Rome it is quiet famous and common to rent motorbikes of the worldwide known brand VESPA, which is a very romantic way to move around and feel like in the movie Roman Hliday. Even it can seem an ideal plan, it has to be said that it can also be a bit chaotic, because the traffic in Rome is completely stressing. Anyways, it is a fun way to visit the city.