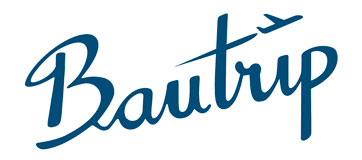 Festivities, Holidays and Traditions in Punta Cana
Festivities
Each province of the Dominican Republic has its own festivities, dedicated to their saint protector. These festivities are very similar among them. They are 9 days long, beginning the day with prayers and songs dedicated to the saint. Then, the festivities begin with several traditions and sports events, like baseball, boxing and beach volleyball tournaments. There is a tradition to choose a Queen of the festivities and have procession in her honor. There is also all sorts of traditional games and folkloric shows
Carnival
The Carnival is one of the most colorful and celebrated festivities from Dominican Republic, and it tends to be celebrated on the first days of March. The carnival is an event that is celebrated in every region of the country, but every region uses masks and costumes with different meanings, to drive away evil spirits. Carnivals tend to last for around a month, with different types of parades, parties and contests.
Independence Day and National Party
On February 27, at the same time as the carnival, Dominican Republic's independence day is celebrated across the country. They are celebrating that in 1844 the Dominican Republic gained independence from Haiti. This day tends to be celebrated with military parades, commemorative acts and people eat and drink heavily across the country.
Day of the Lady of Altagracia
On January 21, Punta Cana celebrates the day of the Lady of Altagracia. The Altagracia Virgin is considered by the Dominicans as the matron who protects the Dominican Republic. It's a festivity that is celebrated across the country and as she has many loyal followers, many of them go visit her temple in Higüey City, near Punta Cana, to commemorate the Lady of Altagracia.
Merengue's Festival
In July the Merengue's festival is celebrated. The main location of this festivity is the capital of Dominican Republic, Santo Domingo, but is also celebrated across the country. They celebrate with music, dancing, small markets, and food stands…all these celebrating accompanied by the rhythm of the Merengue and the Dominican joy.