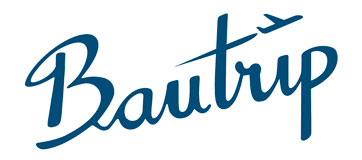 Transport in Prague
Metro (Subway)
Czechtransport.com
Prague Metro carried around 600 million passengers every year Trains are connecting exactly 67 stations on the following lines: Sintra line, Azambuja line, Cascais line and Sado line. Depending on how many zones you are using on your trip you have to pay one price or another. There are 3 main metro lines in Prague with also 3 main transfer stations Mustek, Muzeum and Florenc):
Line A (Green): works from Depo Hostivar to Nemocnice Motol, with 17 stations, also going to Prague Airport.
Line B (Yellow): it runs east to west passing through the Cerny most (bridge) until Zilicin, with 24 stations.
Line C (Red): this one operates north to south of the city, from Letnany to Haje, with 20 stations.
Bus
Czechtransport.com
Buses 100 and 291 operate throughout the city during the day, especially arriving to the suburbs where tram and metro can't reach. When tram and metro stop working at night, also a Zoo Bus and some other extra services.
Tram
More Info
Trams in Prague cover around 500 km, used by 300 million people a year. In Czech language it is called "tramvaje" and it works from 4:30h until midnight every 10 minutes approximately. Night trams (numbers 51 and 58) work from 00:30h until 4:30h every 40 minutes. There is a special tram, the number 22, which follows a Prague scenic route passing by the National Theater, Belveder or Prague Castle. The tram 91 is a historic tram running on weekends and holidays from April until November, and works from 12h to 17:30h approximately.
Car rental
The best option for visiting Prague is probably renting a private car, so you can visit villages, beaches and interesting attractions which you couldn't easily visit with public transportation, and also do it whenever and however you want, not depending on somebody else. In Prague you'll find many of the common car rental companies like Europcar, Hertz or Sixt.