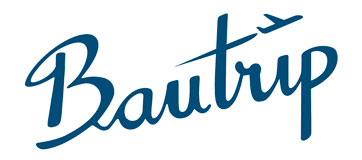 Transport in Kaohsiung
Taxi
Kaohsiung Tourist Taxi
In the city of Kaohsiung there is also a good network of taxis licensed by the Kaohsiung City Government. It is interesting to know that the maximum price per 4 hours is limited to 2400 NT$ (600 NT$/per hour). From the 5th hour the price per hour is 500 NT$. There are many taxi companies which you can check on the Kaohsiung Travel website.
Kaohsiung is also good connected by bus, not just within the city but also along the whole island stopping at the main cities. A bus trip from Kaohsiung to Taipei for example, costs 600 NT$ and a single ticket for an inter city bus between 6 and 12 NT$. There are 4 main inter city bus companies: HO-HSIN BUS, Ubus, KUO-KUANG Transport and ALOHA Bus.
Taiwan in general is also very well connected by train. You can go by train from Taipei Station to Kaohsiung Station in 5 hours and from the Taichung Station to Kaohsiung Station in 2 hours and 18 minutes.
The Kaohsiung Metro is connecting the city very well from the Airport to the Gangshan South Station, Daliao and Sizihwan. It is cheap and very efficient.
Car rental

The best way of travelling around the region is certainly renting a private car, so you can discover every corner of the area without depending on bus timetable. Depending on the season of the year it's better to book in advance, but you can also do it in the airport, where you'll find all the available options.
Bike rental

It is very easy and cheap to rent a bike in Kaohsiung, and actually, it is also a very good way for travelling the city around and discover all of its kept corners and spots. Kaohsiung is very good designed for bikes and there is the Kaohsiung Public Bicycle Rental Station (c-bike) throughout the city. In each station you'll find a map to see all the other stations.
Taiwan is also good connected through a Ferry network: from Xinguang to Cijin (15 min), from Gushan to Cijin (5 min) or from Cianjhen to Zhongzhou (15 min).