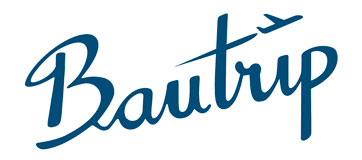 Festivities, Holidays and Traditions in Houston
Bayou City Art Festival Memorial Park
On the final days of April and first days of May, during two days, the beginning of spring is celebrated in Houston. More than 300 national artists, specialized in different areas, expose their creations and pieces. The event is celebrated in the memorial park and is a good occasion to walk around the park, and enjoy the nice weather of the city.
Carnival Houston Show
During the month of June it is celebrated one of the most known Texas carnivals, the Houston Carnival based on the Caribbean, Brazil and New Orleans. This event is one of the favorites of the Houston population. A cultural explosion, with music, parades and shows of samba, dances or meringue, food and parties… lots of parties!
Houston LGBT Pride Celebration
The month of june hosts one of the most known LGBT festivals around the area for the homosexual, transsexual or bisexual community of Houston and its surroundings. Each year, thousands of people travel to the city to celebrate this day that comes with music, parades, shows, food and many more. The festival goes for over a week and the entrance is free of charge, except for the VIP area.
Freedom over Texas Festival
The fourth of July is the Independence Day in the United States, and the whole country celebrates it big time. In Houston, like in many other places of the nation, live shows are organized, gastronomical fairs, and it's the day that the fireworks shine brightest in the city's sky.
Nutcracker Market
The first weekend of November, Houston celebrates the Nutcracker Market, a market that marks the beginning of the Christmas season. For shopping lovers, it's paradise. There are thousands of different products that go from clothes to jewelry, to furniture, food or Christmas decorations.
Texas Championship Native American Pow Wow
The first weekend of November in Houston shelters one of the most significant tournaments for the indigenous community of the United States. Hundreds of indigenous from the whole country gather to compete during two days with dances and traditional chants. The tournament comes with food, artisanal pieces, and art exhibitions, among others. Without a doubt it's a golden opportunity to get close to the indigenous culture, a really interesting experience.
Dickens on the Strand
In December, one of the most famous events in Galveston Island is organized. The neighbor island of Houston fills itself with disguised characters, parades, food and an endless amounts of activities to intensely entertain the visitors.