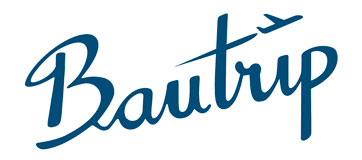 Transport in Dublin
Train
www.leapcard.ie
The local train service, the Dart (Dublin Area Rapid Transport) is a good way to see the city as it runs along the coastline from Howth in the North to Greystones in the South, encompassing some spectacular views (in particular the stretch towards Killiney). City centre stations are Connolly, Tara Street and Pearse Street. You can purchase a day ticket which enables you to hop on and off the Dart at any point. For further information on Dart, Intercity or Suburban Rail services, telephone 01-836 6222.Also there is a leap card system in place on all Dublin public transport which means you can purchase a leap card (from 5€ + top up credit) from any convenience store and dart stations. Fares are cheaper with a leap card.
Tram service (LUAS)
www.luas.ie/
The Luas runs on two tramlines:
- The Green Line: connecting Sandyford to St. Stephen's Green, approximately 22 minutes in total journey.
- The Red Line: connecting Tallaght to Connolly train station, approximately 48 minutes total journey time. The Red Line stops at Heuston station, with connecting trains nationwide. It is about a 10 minute journey on the Luas from Heuston Station to the City Centre (Henry Street).- Cross City: Connecting Stephens Green to Broombridge- Nearest Luas stop to John Player Factory (Set & Production Offices) is HartcourtStreet (20 min walk)Operating times are: Monday – Friday from 5.30 to 00.00. Saturdays from 6.30 to 00.00. Sundays and Public Holidays from 7.00 to 23.00. Trams run at different frequencies depending on the time of day – every 5 minutes at the busiest times but never longer than every 15 minutes.
Car rental
One also good option to visit Dublin and its surroundings is renting a car, but don't forget you'll have to drive on the right side! In the city you'll find many car rental companies like Budget, Avis, Sixt or Europcar.
Dublin Bus
www.dublinbus.ie/Dublin
Buses from the suburbs to Dublin city centre commence at approximately 0630 – 0700 Monday to Friday dependent on the area. Saturday service from the suburbs to the city centre commences at approximately 0700 – 0730 and Sunday services commence at approximately 0900 – 0930.Fares must be paid in exact change, no change is given as the driver does not handle the money directly. Pre-Paid tickets can be bought in most newsagents.The last bus departs the city centre around 23:00 Monday to Sunday – you should always check the timetable to be sure.At the weekends, Dublin Bus operates what is known as the 'Nite-Link' service, a good- humoured if not entirely sober night service which serves most suburban areas. These buses operate hourly between the hours of midnight and 0400 and leave from the D'Olier Street/Westmoreland Street area. For more information on buses, please contact Dublin Bus on 01-873 4222 or Bus Eireann on 01-836 6111. To help get your bearings just remember that Dublin 2 (D2) or Dublin 4 (D4) are very central and south of the River Liffey; whilst Dublin 1 (D1) or Dublin 3 (D3) are central, but north of the River Liffey – which runs through the very middle of the city.
Taxi cabs
There are 2 downloadable Taxi Apps that you can add to your smartphone which will call the nearest taxi to you, one is
MY TAXI
and the other is
LYNK
, and they are free in your app store. Some local cab numbers can come in useful, as there tends to be a very high demand for taxis around the city, especially at the weekend, but generally taxi availability is good:
National Cabs: 01-677 2222
Global Taxis: 01-820 2020
Metro Cabs: 01-668 3333
Xpert Taxis: 01 667 0777
Blue Cabs: 01 676 1111
Lynk Taxis: 01 471 5333
Getting out of town
It is fairly easy to get out of the city. There is some wonderful scenery in the Dublin and Wicklow Mountains, which is just a short drive away and there are many good beaches both north and south of the city (though bathing is not recommended until you get a long way from built-up areas).20The island of Ireland is 300 miles long and 170 miles wide so weekend trips to Galway, Cork etc. are not too difficult. Public transport in the city and country is adequate but not brilliant.