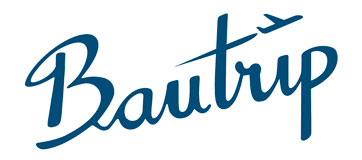 Festivities, Holidays and Traditions in Tenerife
Santa Cruz de Tenerife Carnival
The Carnival of Santa Cruz de Tenerife is the most famous festivity in the whole Canarian Islands and the second biggest carnival in the whole world after the one in Rio de Janeiro, Brazil. It is said that this carnival has to be experienced at least once in life, and it might be true. During various days and nights the city Santa Cruz de Tenerife becomes a huge parade, which every year turns around a different topic.
Orotova Romeria
Orotava is a beautiful village in Tenerife with big houses, palms and where many festivities and events are happening. The most famous is probably the San Isidro Romeria, one of the biggest in the island. Every year, people get closer to this location wearing traditional clothes to assist from the streets, houses and balconies to this magnificent romeria. You have to go with a hanging class from your neck so you can always fill it up with more wine.
Corazones de Tejina
The festivity Corazones de Tejina is a popular event which takes place every 24th of August in Tejina within the parties of San Bartolomé. Every neighbourhood of Tejina, El Pico, Calle Arriba and Calle Abajo, makes two hearts connected and decorated with fruits and cakes. The hearts are carried on the shoulders of the people from each neighbourhood to the central square where the church is, and then the fireworks start. In the end, each neighbourhood celebrated a small contest of songs.
Santa Cruz de Tenerife magicians dance
The baile de magos de Santa Cruz or the Magicians dance is celebrated every year in the city on the 2nd of May. The Tenerife people wear like magicians, which is how the village people of the region are called, and enjoy of a nice evening with local products and wine, with papas arrugadas con mojo or a good paella de gofio.
San Juanito
In Tenerife they also celebrate the magical night of San Juan with a lot of enthusiasm and passion. In the island,this night is known as San Juanito and every year a group of people get closer to the Punta del Hidalgo to take the figure of the saint and take it to the shoreline in Güigo to celebrate there the shortest night of the year. In the Puerto de la Cruz they also make some bonefires and sing various songs, enjoying the night with laughs and wine.