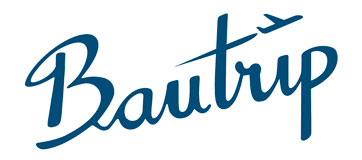 Transport in Helsinki
Subway
Helsinki Region Transport
The company Helsingin Kaupungin Liikennelaitos manages the subway, trams and buses network in Helsinki. The subway is open from 6:00 a.m. to 12:00 p.m. and a ticket costs approximately €2. It is the fastest transportation method in the capital and has two lines in two directions: east and west.
Tram
Helsinki Region Transport
The tram is the most common way of getting around the city center. Its 13 lines connect all major areas of Helsinki. Trams work from 5:45 a.m. to 12:00 p.m. Tickets cost about €1.80 on board and a little less if you buy in advance.
Bus
Helsinki Region Transport
Helsinki has an extensive network of bus lines throughout the city, about 120 in total. Buses work from early morning until midnight. A ticket costs around 2 euros.
Trains
VR Group
The commuter trains are run by the company VR and play an important role in the transport system of the capital. Trains work from 5:00 a.m. to 1:30 a.m. and are very functional to move to the airport or visit the nearest cities to Helsinki. These trains also connect the Finnish capital with other towns in the country through long-distance trains. The main station is Central Station, one of the most distinctive buildings of the city.
Tourist bus
Helsinki Expert
This company offers bus tours the entire year. Commentaries are made in both Swedish and English. The company offers discounts if you use the Helsinki City Card. The entire tour lasts 1h 45' and passes by the main points of the city.
Ferry
Suomenlinna Liikenne
The ferry that connects Helsinki with Soumenlinna Island is part of the public transport in the city, which means you can use common transport tickets. It's important to note that the ticket must be bought on the machines in the port, cash isn't accepted in the ferries. Boats depart directly in front of the Market Square (Kauppatori) every day of the year and take about 15 minutes to complete the journey.
There are more private companies that manage the ferries to the other islands and prices vary depending on the operator.


Taxi
Helsinki Taxi Centre
The local taxi company is Helsinki Taxi Centre. Taxis can be called on the street or booked by telephone. A trip through the city center usually costs about 30 € and leaving a tip isn't really common.
Tourist boats
Royal Line
In Helsinki, there are several companies offering 90-minutes cruises around the city and its islands. The price includes refreshments and food. Most of them have their offices in the market place.