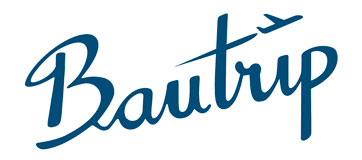 Festivities, Holidays and Traditions in Hawaii
Prince Kuhio's day
Prince Kuhio's day or Kuhio day is celebrated on March 26th to honorprince Kuhio Kalanianaole. He was a Congressmanwho helped Hawaii native families to become public land owners.It's specially celebrated in Oahu island with a canoes race and Luaus feasts, the traditional hawaii banquet with dance and spectacles.
Luau
Luau is one of Hawaii's best known celebration. It's a traditional Hawaii banquet paired with the typical garlands of flower -lei- moving at the rythm of Hula. It's really recurrent and doesn't just belong to one day. It may be for a baptism, a birthday or a wedding. But it's not a Luau if there aren't leism tropical fruit, ukelele music and Hula dancing!
King Kamehameha Day
June 11th is the day of King Kamehameha, first king of Hawaii and responsible of the union of the archipelago under the same kingdom. Many islands celebrate with music festivals, parades, Hula dances and covering the great statue of the king with leis, the flower garlands from Hawaii.
Statehood Day
Statehood Day commemorates the day Hawaii joined the USA as state 50. It's the third Friday of August and it's a Holiday on every Island. There are no specific festivities for the day. Instead, inhabitants rest and stay with family and friends, though sometimes there may be concerts or parades.
Lei Day
Lei day is the day of Hawaii's flower garlands. It's during the first week of May matching worker's holiday. Lei are a very important part of Hawaii's culture and image and parades and dances take place all over the achipelago. It's a tradition that young ones make Hawaii typical performances. Everyone where's a lei around their neck on Lei day, obvioulsy!
Boy's Day & Girl's Day
Boy's and Girl's day where imported to Hawaii by Japanese migrations but have already become pert of it's Calendar.
Boy's day, or Tnago no Sekku, is held on May 5th. Tradition says each house with boys must hang bamboo stick with the shape of Koi fish to bring luck and help them achieve their goals in life. Each family must hang one rod per boy and they're usually place by the door or on the street.
Girl's day, or Hina Matsuri, is held on March 3rd and is dedicated to peace, beauty and everyone's happiness, but specially for younger couples. On this date, families show their dolls, a collection representing the Japanese court and which women start as young girls when they're given their first doll. Families celebrate it by eating mochi.
Hula Festival
Hula festival is a Hilo traditional celebration. It's dedicated to Hawaii's last king, David Kalakaua (or Merry Monarch). Kalakaua dedicated his reign to preserving Hawaii's traditions and parties, including the Hula dance. During the festival there are exhibitions and competitions in different hula schools and the hula queen is crowned. It's a huge honor to get this award!
Aloha Festivals
Aloha Festivals are held in September, right after the summer, and they're some of the most important events in Oahu Island. Aloha festival -or Aloha week- holds concerts, activities and parades related to the Hawaii culture. It was first held in 1946 from the Hawaii inhabitants to go back to their own culture and identity after Wolrd War II. Ever since, the population prepares the festival as a sign of Hawaii's resurgence after the war.