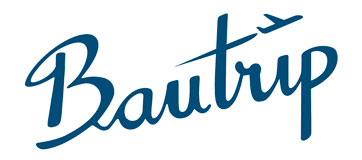 Transport in Taipei
Maokong Gongola
http://english.gondola.taipei/ct.asp?xItem=42054077&CtNode=57337&mp=122034
Maokong Gondola is a cablecab in Taipei which connects the Zoo of the Taiwanese capital with Maokong, a mountain suburb of Taipei. It is a very recommendable transportation option because the experience is amazing. The booth travels above a tropical forest and the views to the city are breathetaking.
Metro
english.metro.taipei/ct.asp?xItem=1056373&CtNode=70241&mp=122036
The metro in Taipei (MRT) is probably the most comfortable, quick, easy and efficient way to move throughout the city. It connects almost all neighbourhoods and the price of the ticket is very affordable. It is a safe transportation option.
Bus
its.taipei.gov.tw/mapviewer.aspx?Lang=ENG
The bus system in Taipei is quiet complex, so it is quiet easier to check out Google Maps or to ask advices to any taiwanese to arrive to your destination. The good news are that the signals in the street are both in English and in Chinese, so it is quiet comfortable to understand the instructions, names of stations, streets etc… The tickets work by zones and the curious fact is that you pay when you get on or when you get off of the bus. You will know it because in every bus there is the signal上, to get on, whose pronunciation is "shàng" and means "on", and the signal for getting off, 下, which is pronounced as "xia" meaning "off". The routes are well planned and there are many of them, and it is cheaper to travel with urban buses than by train through the city.
Train
www.railway.gov.tw/en/
The train is one of the best systems to travel to other parts of Taiwan from its capital, Taipei. The service is very efficient and the taiwaneses are very good organized when getting on or off of the train. It is not allowed to eat inside the carriages, not even a chewing gum, so as a consequence, the trains are very clean. Also, the price of the ticket is quiet affordable and easy to buy.
Bike
its.taipei.gov.tw/mapviewer.aspx?Lang=ENG
To move by bike in Taipei is one of the favourite options for the taiwaneses but not for the tourists. There are several companies which rent bikes per hours or per day and actually it is a good way of visiting the city without having to walk a lot. Furthermore, renting a bike in Taipei is quiet affordable.