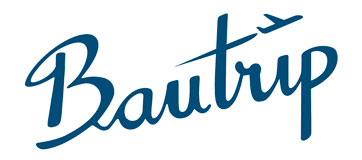 Festivities, Holidays and Traditions in Manila
Feast of Black Nazarine
It is one of the most famous religious processions of the Philippines. Thousands of people gather in Quaipo, Manila, and celebrate the figure of Christ, a statue built more than two centuries ago. In this procession, barefoot men and women join and walk for hours through the streets of the city.
Aliwan Fiesta
It is one of the most popular celebrations in the Philippines. It started in 2003 but has already earned a place among the parties most visited by tourists. The Aliwan Fiesta is an annual event that brings together different cultures across the country, showing their dances, traditions, art and culture. It is a good opportunity to learn what gathers in the country, see the traditional costumes and customs of each culture. Really interesting!
Santo Niño
Manila has many religious festivals. The celebration of the Santo Niño makes Filipinos decorate their streets — especially the district of Tondo and Pandacan — with striking colors and decorations, dancers and music. A good show to discover this festival during your trip.
Old Makati's Bailes de los Arcos
The Baile de los Arcos is a party held for generations in Manila. It also has a religious character, since it's dedicated to the Virgen de la Rosa, Saint Peter, and Saint Paul. The young women are the protagonists of this Filipino festival. They rehearsed a traditional dance for months and it's given as an offering and as a thank you for the saints for all the favors and wishes they have granted throughout the year.
Buling-Buling in Pandacan
Manila, and Philippines as a whole, have traditions really attached to the dance. The buling-buling in Pandacan is one of the most popular dance celebrations in the area. In fact, it has become the official dance of Manila. This festival is represented by choreographed and studied dance shows. The people of Manila celebrate this with joy and hospitality.
Battle of Manila
Every 3rd of February, the capital of the Philippines celebrates the release of its territory during World War II in 1945. The celebration is more discreet than other festivals in Manila, but citizens still celebrate their identity as a city and as a country.
Manila Day
June 24th is a holiday in Manila. The party is celebrated by most religions living in the Philippines. Each of those prepare a feast to remember and celebrate their triumphs, traditions and culture. If you get a chance, try to travel to one of the islands of the Philippines to live this special party more intensely.