The colors are synonymous of life, joy and movement. For hundreds of thousands of years humanity and peoples have painted their houses to give a personal touch to their facades and to differentiate them from the rest. Here you have the villages and cities most colorful of our planet. Take note of these places!
#1 Manarola, Italy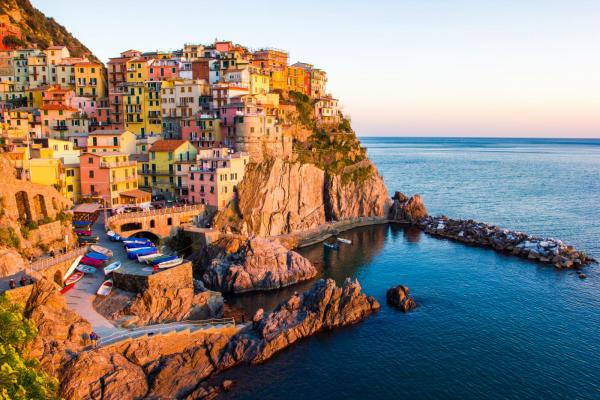 Manarola es un pueblo costero situado en Cinque Terre , una de las piezas más famosas de Italia. Este lugar es reconocido como Patrimonio Mundial de la UNESCO . Está claro que este pequeño pueblo es mágico con sus edificios de colores brillantes enfrente del mar Mediterráneo.
---
#2 Chefchaouen, Morocco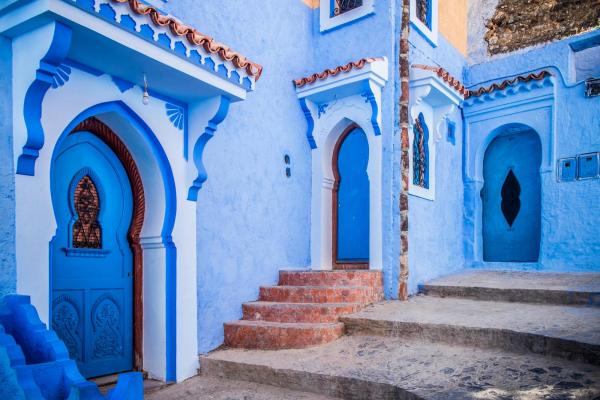 Chefchaouen is a moroccan town popular for a lot of things but one of the first reasons why it attracts a lot of tourism every year is because its old town is painted with a vivid and energetic blue colour. Some of the people think that this colour was chosen because it's a peaceful colour which is fresh and beautiful but others say that the veritable reason is that symbolize the sky and the heaven in the earth.
---
#3 Jodhpur, Rajastán, India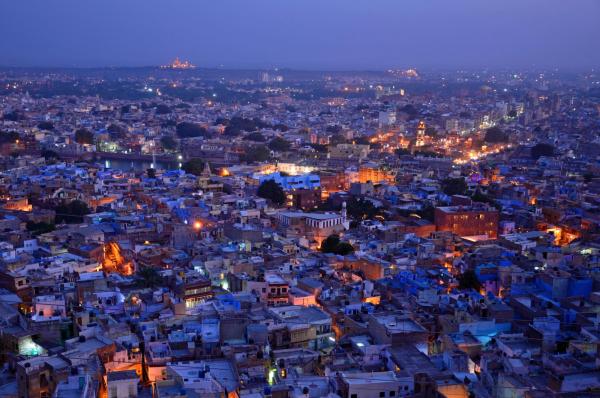 Jodhpur is probably one of the most magic places in India and is famous because it's known as the Blue City & the Sun City. It's the second largest city in Rajasthan region and it's a spectacle for it's blue streets with buildings masterpieces … an authentic sample of blue rooftops and walls. Most of the houses are painted in blue because is it said that this colour keeps cool temperatures inside the buildings. And there's another theory: people think that the blue repels insects.
---
#4 Telc, Czech Republic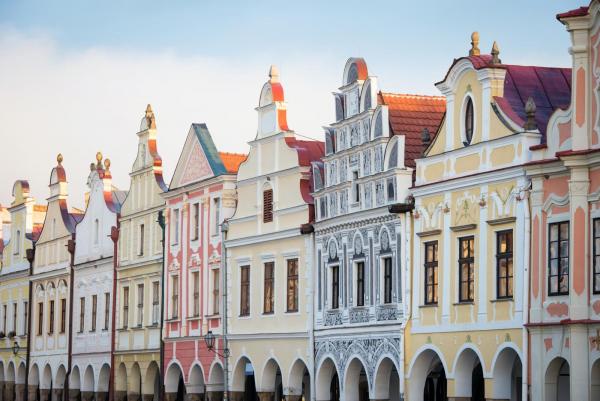 Telc it's a small town declared as a World Heritage Site by UNESCO. Well, not all the village is considered a World Heritage Site, the truly place is the main square named Zacharias of Hradec. This square is like a children's story because there are amazing 16th Century buildings painted with beautiful colors which flank all the perimeter. This constructions are a good example of the Italian Renaissance where the history and the design combine perfectly.
---
#5 Burano, Italy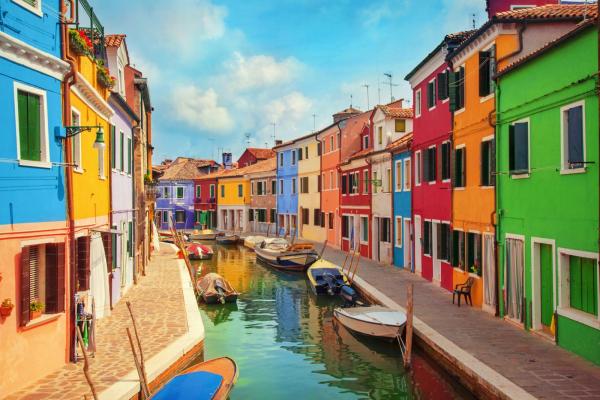 Burano is a small island in the north of Italy, really near of Venice. This village is perfect for a postcard: there are canals to sail with boats, good food and he buildings have a cheerful appearance because are painted with a lot of different colors.
---
#6 Reykjavik, Iceland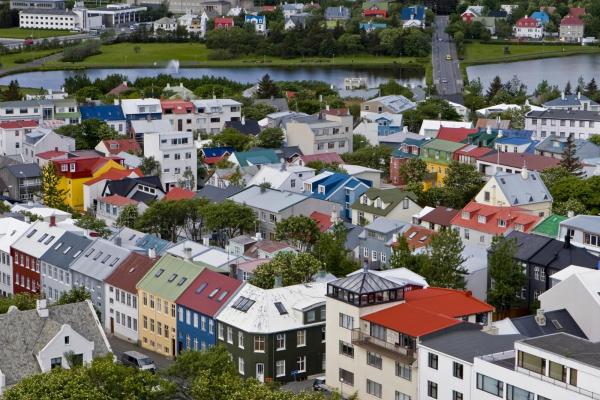 Reykjavik is the capital of Iceland and besides its cold winters and very few days with sun, the city it has been painted with a lot of colors to give happiness and energy to its people. Sometimes the streets are covered with a layer of snow but thanks of the rooftops and the painted walls, the scene during the coldest months looks friendly and welcoming.
---
#7 Juzcar, Spain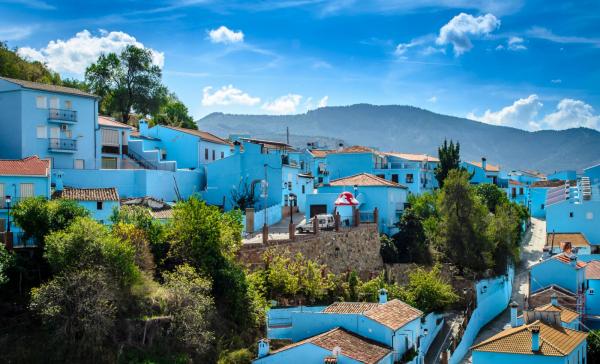 Juzcar is a small village near Málaga, in Spain. Since 2011 this village has lived an authentic transformation because Sony Pictures chose this small town with only 175 houses to host the film The Smurfs 3D. All the neighbours accepted to change the colours of its walls to blue and since that moment the impact of the tourism has increased giving job to a lot of people who was unemployed. Nowadays Juzcar organises tours and related activities with the famous blue characters.
---
#8 Boca neighbourhood, Buenos Aires, Argentina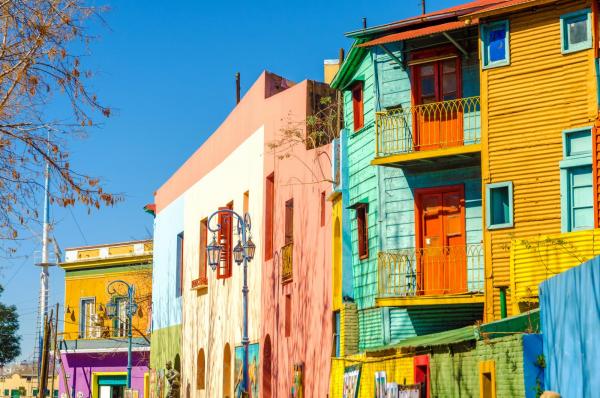 Boca neighbourhood although is not a city it's a really famous district in Buenos Aires for its colorful buildings. It is also one of the poorest areas in the capital of Argentina but this situation is exactly what has made increase the fame in the place. In the past the neighbours -especially workers in the dock- didn't have enough money to buy a can of paint to paint their house metal walls and they had to take the leftover paint from their work. And from a bad situation nowadays is one of the most famous places in Buenos Aires.
---
#9 Sidi Bou Said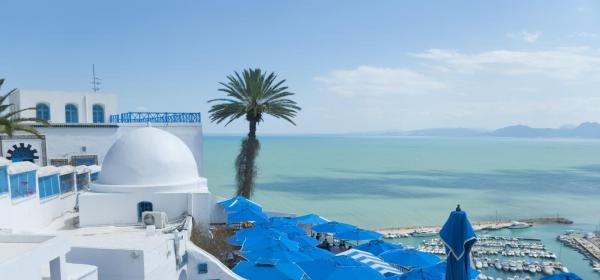 Sidi Bou Said is a coast village in Tunisia plenty of white houses and blue windows. All the blue details and elements are regulated by the law and is not allowed to paint anything from the facades with another colour. Probably is the way to maintain the harmony, the traditional architecture and distribution of its streets.
---
#10 Bo-Kaap, Cape Town, South Africa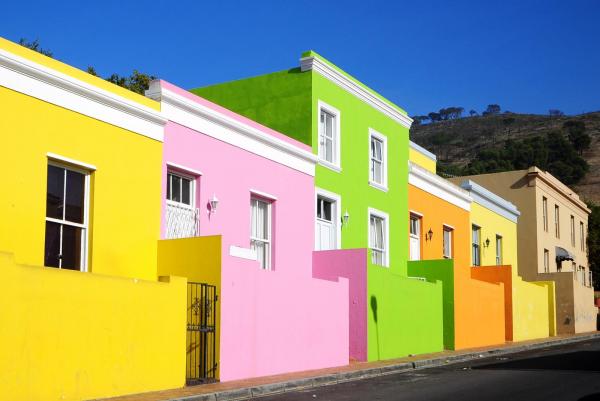 Bo-Kaap is a neighbourhood of Cape Town, the capital of South Africa. Among other things, it's popular for all the facades of the houses painted with bright colors. The stamp is really picturesque because it is also a multiculturalist neighbourhood and the atmosphere is really shiny.
---